Ryken's trailer broke on a ride recently, it had about 250 miles on it, most of them on dirt trails. It appears that the weld on this main bar didn't penetrate fully. I don't blame them, they have always been helpful.
The trails near me can be rough so we took this opportunity to slap an old mountain bike shock on there to see if it would absorb bumps better. We used old atv linkage bearings, shock mounts and hardware, way overbuilt for this purpose. I had a 100mm fox shock laying around. We eyeballed the geometry and welded it up and it works awesome. It is much more compliant. I am running a solid rear tube so the bike is pretty bouncy but with the shock its much more tame.
Here are some results videos:
The trailer broken on the trail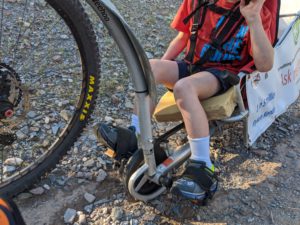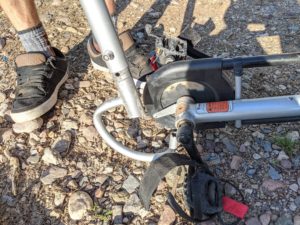 Welding in the shock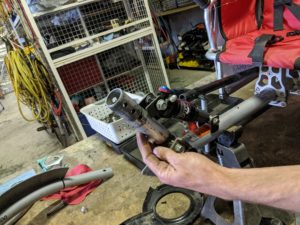 Adding a skidplate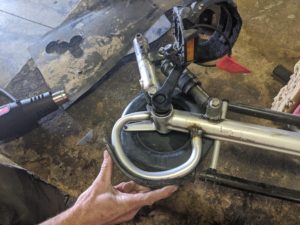 A pic after a ride.